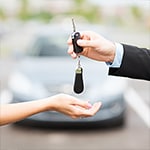 Buying a used car can be very tricky and stressful mostly because you just don't know what you're getting or if you're getting a good deal for your money. You want a vehicle that will be reliable, economical, and will last a long time. There really is a strategy to buying a used car, and our team at Rick Hill BMW would love to provide you with some helpful tips.
• Know your budget and only shop for cars that stay within that.
• Get a vehicle history report so you know about the car's history.
• Research vehicles that may interest you.
• Take it for a test drive.
• Contact the seller and ask questions.
• Negotiate for the best deal.
One of the most important things to remember is to take your time and only buy when you're sure it's what you want and can afford. If you would like to take a few vehicles out for a test drive, stop at our store in Kingsport, and we're arrange it.